I've been back and forth to the design center lately for a few local projects I have going on.  I spotted this fabric in one of the showrooms (it is Vervian's "La Boheme" in Flamingo) and snapped a photo to keep in mind.  How cute would it be in a little girl's bedroom?  Such fun colors….yet a fairly classic design.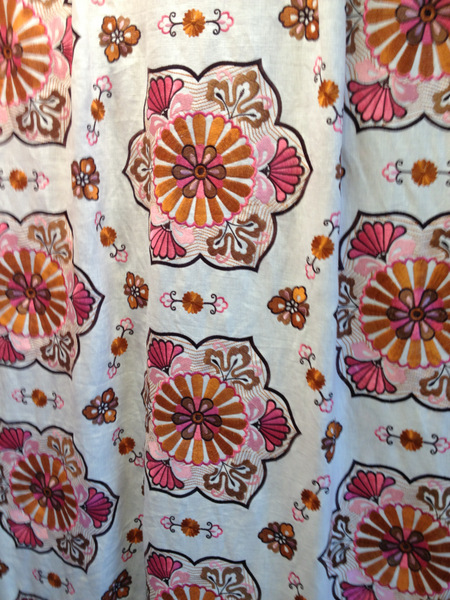 I can picture a room with cream walls, grass shades, simple french pleated panels out of this fabulous crewel fabric, a fun headboard and a natural fiber rug. 
The fabric is available in 5 colorways.  You can see them all here.
Do you like it?
Need help with pricing or purchasing this or any "trade only" fabric?  Contact me for assistance.