Along the lines of my love/hate relationship with ceiling fans, I often take issue with covering a beautifully painted or wallpapered wall with a lightswitch or outlet cover.  I know many just paint them but I am not a fan….because the paint inveitably scratches and chips and one is left with a bit of an eyesore.
So, you can imagine how excited I was when I first spotted these great products from Forbes and Lomax which are now availble for US voltage!  Yay!
Need a dimmer?  Yep, they have that covered too.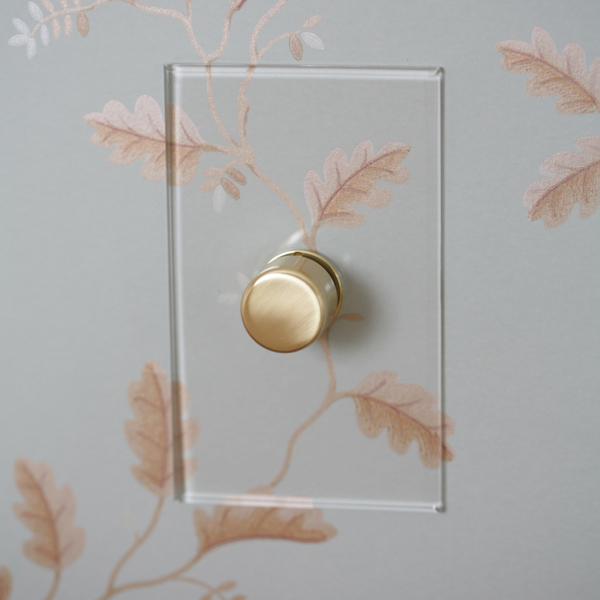 Don't mind a switch becoming a focal point with the right finish?  You can do that too!
I will admit I have not looked into pricing yet.  And I am sure they do not come cheap.  But, assuming they do not break the bank….these are going to find their way into our home.  We have a terrible hodge podge of outlets and switches (read: brass, wood, chunky child safety, etc.)  I want some continuity for sure.
Have you seen this product before?  Anyone with any experience (or another similar source)?  I'd love to hear about it!